Welcome to Our Workshop!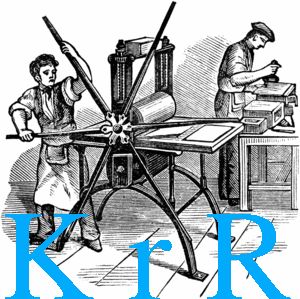 Književna radionica Rašić (Rasic Literary Workshop) is a family run publishing house with master craftsmen producing good literature. If you are interested in contemporary Serbian fiction, we are confident that on these pages you will be able to find something to your liking. All our publications are available in paper and electronic forms. For all your inquiries please do not hesitate to contact us at redakcija@krr.rs.
---
E-books available internationally via standard internet bookstores.
Rasic Literary Workshop owns and/or manages publishing rights for all its publications for all countries. Please direct all inquiries to rights@krr.rs.
If you are not fully satisfied with your purchase, you can either return your order for a full refund or exchange it for something else. You can return or exchange your purchase for up to 120 days from the purchase date. Returned or exchanged products must be in the condition you received them and in the original box and/or packaging.
.
---
.
We take your privacy seriously and will take all measures to protect your personal information.
Any personal information received will only be used to fill your order. We will not sell or redistribute your information to anyone.